About two and a half years ago
, I found and fell in love with the Persian Dreams pattern.
That one is the one that really knocked me on my ass. I could not resist it. It remains the most beautiful piece of knitting I have ever seen.
A month later,
I had a Come to Jesus with myself and decided I was crazy enough to knit this BUT not crazy enough to make all the color changes called for by the pattern. Solution: Self-striping yarn left from my
Felici
obsession. The amount remaining from knitting a pair of socks was enough to make one hexagon.
Two and a half months later,
I was on block 6 of 24 and had redevoted myself to it.
Two years later, block 7 wasn't even close to being finished.
You know what's coming:
DEPTH YEAR
.
Yesterday I finished block 7.
It took me the entire portion of the non-eating part of today's lunch break to get here:
I didn't have a crochet hook, so I had to learn a new circular cast on. In case you ever find yourself in a similar predicament
(and let's be honest, why would you?)
, I recommend
this video
.
Even if I didn't have the cast on delay, let's be real about this project. It's going to take for-freaking-ever. There are 24 blocks. All of those blocks have live edges--288 stitches of live edges--that will be kitchner stitched to adjacent blocks.
I've thought about the best way to do this without plunging into the Pit of Despair.
I thought about blocking the hexagons when I have a third of them done, and grafting those eight together. Maybe breaking up the project into smaller bits would be helpful. I could try to convince myself that things unfold as they should and trust that each hexagon was created at the right time in the right pattern with the right yarn. Just take a deep breath and work in tiny bits and believe that it's going to be gorgeous at the end.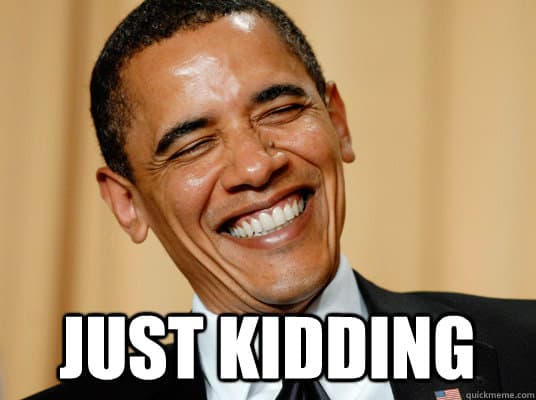 I miss you so much, President Obama.
So, after giving this a lot of thought, I've decided there's only one path to completion here: Abandon any hope of completion. Lean into it. Accept that the rest of my life will be me knitting stranded colorwork with fingering weight yarn. If by some miracle I get finished with that before I die, the remainder of my life will be kitchnering together said pieces.
At the end, there has to be some sort of border around the whole thing--some way of dealing with the remaining live stitches. Lots of people have done i-cord rather than the 20-row border. Since I will never get to the border, I'm not bothering to think about it.
If I'm not enjoying knitting this, then I should quit. There is no reason to keep doing it in hopes of a finished product
because it will never be finished.
Here comes block 8.